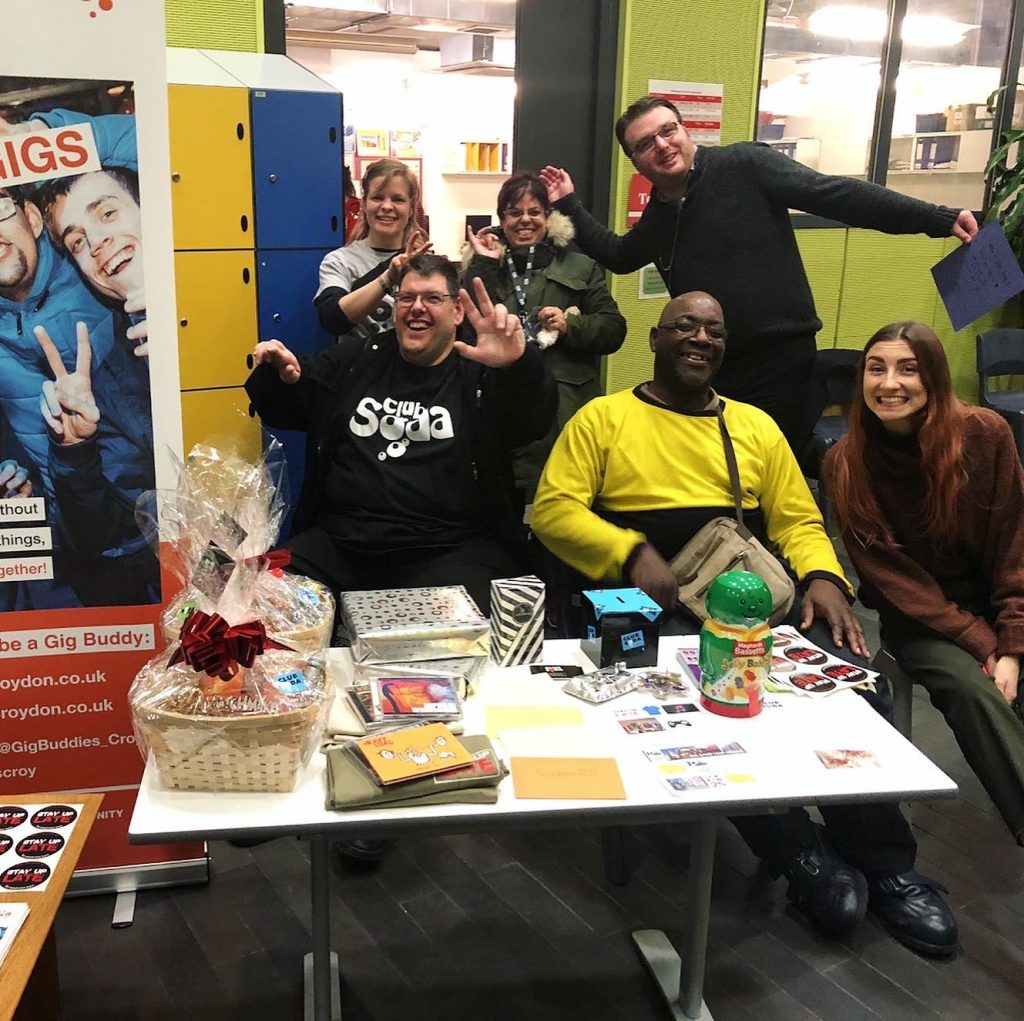 We are looking for a Gig Buddies Project Assistant
The Project Assistant role is for an adult with a learning disability to join the Club Soda team. You will help the Gig Buddies Project Manager and Coordinator run the Gig Buddies project in Croydon.
The Project Assistant will be employed by Club Soda.
The job is for 8 hours a week.
The salary is £4,600 a year, paid monthly.
You will be allowed 5.5 days annual leave (days of holiday) per year (includes Bank Holidays)
If you have any questions about the role, please get in touch via email at cherilyn@gigbuddiescroydon.co.uk
If you'd still like to get involved, check out how you can volunteer with us!